complete ultralight cook system
everything you need to boil, simmer and bake
epic meals at awesome places
bread, pizza, muffins and more – with perfectly browned crust!
convenient, efficient, and self-contained
as light as 5 ounces, fuel efficient, and everything packs in the pot
packable, versatile, sustainable
customize with the type of stove, fuel & accessories that fit your needs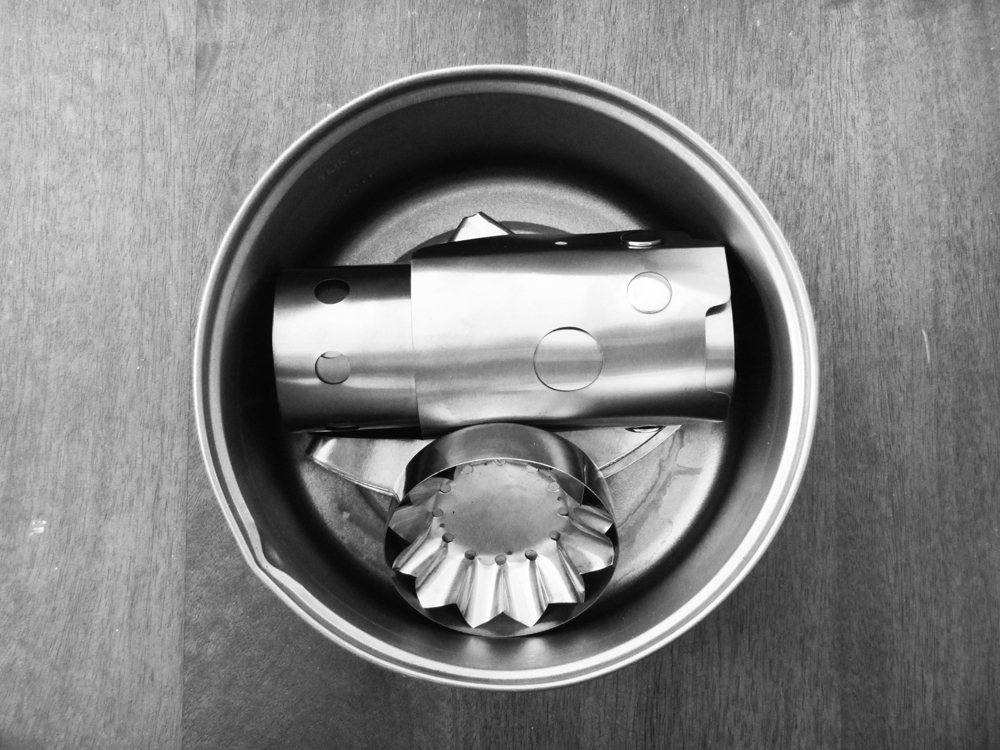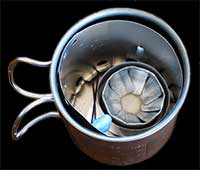 epic meals at awesome places
We design cooking systems that allow you to prepare the meals that you want to eat, where you want to be. From making tea on top of Mt. Whitney to melting snow during the Iditarod 350 race to dry baking a deep dish pizza on the John Muir Trail, we've been there and done that. We use to dream about cheeseburgers while hiking and now we just bake them on the trail! With our Cooking Systems you can boil, steam, pan fry and oven bake. Our Epicurean Backpacker's Cookbook has some of our favorite trail tested recipes; you can download a copy for free!! You now have the opportunity to bring the meals that you only use to dream about!.
Our philosophy has been to develop and refine Cooking Systems that are reliable and easy to use. To meet these objectives, we designed our Cooking Systems to nest inside your pot or mug. This provides the ultimate protection and keeps your gear in one handy spot. Our cooking systems are used worldwide as well as being used on long distance through hikes (PCT, AT & CDT). We also designed our Cooking Systems to be modular allowing you to configure your hardware for the different environments and logistical limitations. The backbone of our Cooking System is our unique windscreen design: which can be used with a multitude of stoves. Hiking the Appalachian Trail? HEET (denatured alcohol) may be the best fuel and works with our Standard Stoves. Making pasta or rice? Try our Simmering Rings. If you are counting grams and need an ultra light system, you can switch to solid fuels (Esbit). For International travelling, the Multi-Fuel stove might be the perfect option. For the ultimate cooking versatility, you can use a canister stove. Our versatile Cooking Systems can be customized to meet your exact needs.
we offer two basic cooking systems: bobcat and snow leopard
The Bobcat Cooking System is designed for people who prefer pots. We offer three sizes that corresponding to the most popular pot sizes: 1.3 liter, 0.9 liter and 0.6 liter. Pots have a large diameter to height ratio and this characteristic produces Cooking Systems with the highest fuel efficiency. Bobcat Systems will boil 2 cups of water using 15 grams of fuel. The 1.3 liter size is idea for two people. The 0.9 liter is the minimal size for two or the luxury size for one. The 0.6 liter is perfect for the soloist and can be used to boil 2 cups of water.
The Snow Leopard System was designed for use with mugs. We offer three different windscreen sizes that correspond to the most popular mug sizes: Snow Leopard Original, Sr. & Jr. This range allows us to support over 80 different mugs (500 ml to 1200 ml). Mugs are generally used a solo adventures and mugs are valued for their small pack volumes.
THE LATEST NEWS
2-28-18: Kovea Spiders are now reduced!  Pick up a Bobcat Kovea Cooking System for $72.50!
Aluminum is dead, long live Stainless Steel!
We have gotten good enough at working with stainless steel that it is easier to work with compared to aluminum.  To that end, we have lowered the price of our stainless steel windscreens to that of aluminum.  We even dropped the price of our aluminum windscreens just to move inventory.  Get them while they are hot!
See the new Bobcat 2.0 Stove.
4 grams Lighter!
40 seconds Faster!
Improved efficiency!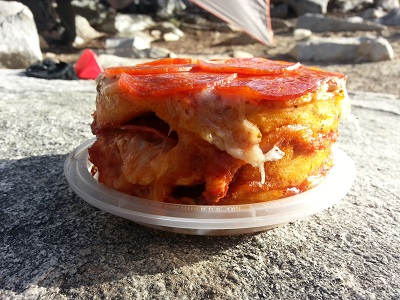 Jack Elliott's Triple Decker Pizza – Aug. 2015
Jack is raising the dry baking game to new levels.  He just sent me a photograph of some of the dishes that he prepared while out on a 2 day backpacking trip.  Here is a photo of his triple decker pepperoni pizza.
Introducing the new Bobcat 2.0 alcohol stove!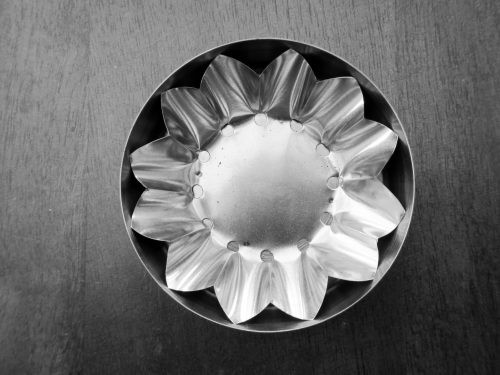 CLICK HERE FOR VIDEO OVERVIEW
Chicken Posole!
CLICK HERE FOR VIDEO OVERVIEW